How to Tell if Seafood is Fresh
Posted on by admin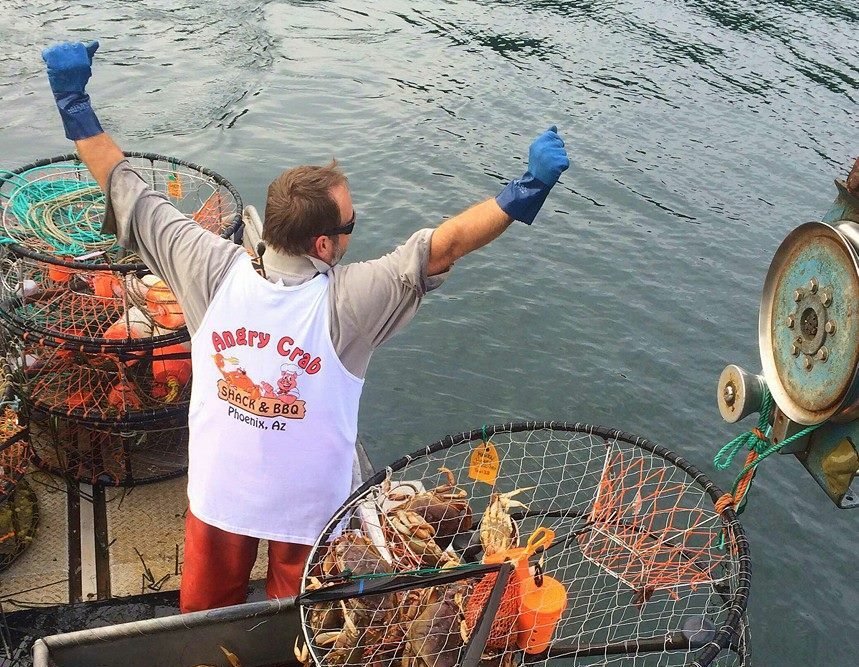 There's no doubt that freshness is a major factor in the quality, flavor, and safety of seafood – but do you really know what to look for when you're shopping? Here's a useful guide that breaks down everything you need to know about fresh seafood and where to find it.
If you're headed out to shop for fresh seafood, here's what you'll want to look for – and what you should avoid.
Fresh Fish
For whole fish, there are several simple signs that can tell you it's fresh:
Bright and metallic skin
Clear eyes
Scales that are firmly connected to the body
Bright red, moist gills with no slime or milky liquid
Meat that "springs" back
If there are fish fillets that are on your list, here are some good indications of freshness:
If any liquid is visible, it should be clear – not milky
Springy texture
Any fish skin should be shiny
Above all, never purchase fish that has the telltale "fishy" odor. While fresh fish may smell slightly briny (like saltwater), the odor should never be overwhelming or pungent. If you come across unfresh fish like this, it's best to stay away!
Fresh Shrimp
Highly perishable but very popular, fresh shrimp can be found in plenty of markets – but the quality and freshness can vary widely:
Avoid shrimp with black spots or patches.
Check that the shell and meat don't have a slippery feel.
Fresh shrimp should have a subtly salty smell, with flesh that's firm but textured.
Shell colors of fresh shrimp can range from light pink and pinkish-tan to gray-green, but will typically turn red after cooking.
Lobster, Crab, or Crayfish
One of the biggest red flags when it comes to lobster, crab, and crayfish that isn't fresh is the smell. If you notice a strong odor, it's best to leave it behind. Lobster meat, in particular, tends to go bad very quickly, turning soft, so finding it fresh is important.
Clams, Oysters, or Mussels
Fresh, raw shellfish is one of the trickiest kinds of seafood to find fresh, especially if you're shopping at an everyday neighborhood market. Only purchase raw clams, oysters, and mussels from markets that you know and trust.
When you're purchasing raw shellfish, they should still be alive in the shell – otherwise, they're past the point of being edible. Shells should close tightly when you tap gently on them. But if the shell stays gaping open, that's an indication that the clams, mussels, or oysters are dead.
If you're buying oysters that are freshly shucked, they should have a creamy color, clear liquid, very mild smell, and plump shape.
Fresh Scallops
Fresh scallops should have a pleasantly sweet smell, and you shouldn't be able to see lots of extra liquid in the package. The color of fresh scallops depends on the type you're looking for:
Large sea scallops are white, pink, or light orange
Smaller bay or calico scallops are white, light tan, or pinkish
If the scallops aren't the correct color, it could be a sign that they're much less fresh than you'd like.
The Best Way to Know You're Enjoying Fresh Seafood
While there are some tips and tricks for shopping for the freshest seafood from your local market, it's not always easy to choose from the often sub-par selection. The quality of seafood can vary considerably from store to store, or even from week to week – which makes it almost impossible to know when and where to buy the best seafood.
Where to Get Fresh Seafood Near You
Luckily, Angry Crab Shack has you covered! Every one of our Asian-Cajun seafood restaurants in Phoenix and beyond serves only the freshest fish and seafood, so you can be confident that you're taking a big bite out of the very best. Here are just a few of the most popular Angry Crab Shack menu items that highlight the impressive impact that freshness has on flavor:
Lobster Crostini
Charred Oysters
Gumbo
Angry Po' Boy
Twin Lobster Rolls
Cajun Seafood and Crab Boils
Make Angry Crab Shack Your First Stop for Fresh Seafood
Are you ready to experience the full flavor of fantastically fresh fish, shrimp, lobster, and other seafood favorites? We promise that once you taste the difference, you'll never go back.
Here at Angry Crab Shack, we start with the freshest seafood, then take it to the next level with our signature Asian-Cajun spin. Our menu proves that seafood is anything but boring, especially when it's served up with a generous helping of flavor. Whether your seafood style is more Cajun Crab Boil or Po'Boy, we have something you're sure to love. Plus, with our fun and friendly atmosphere and exceptional customer service, Angry Crab Shack is the perfect place for the whole family to have a great time.
Discover the difference that fresh seafood and Cajun flavor can make by visiting your nearest Angry Crab Shack today!