Celebrate National Seafood Month with Angry Crab Shack
Posted on by admin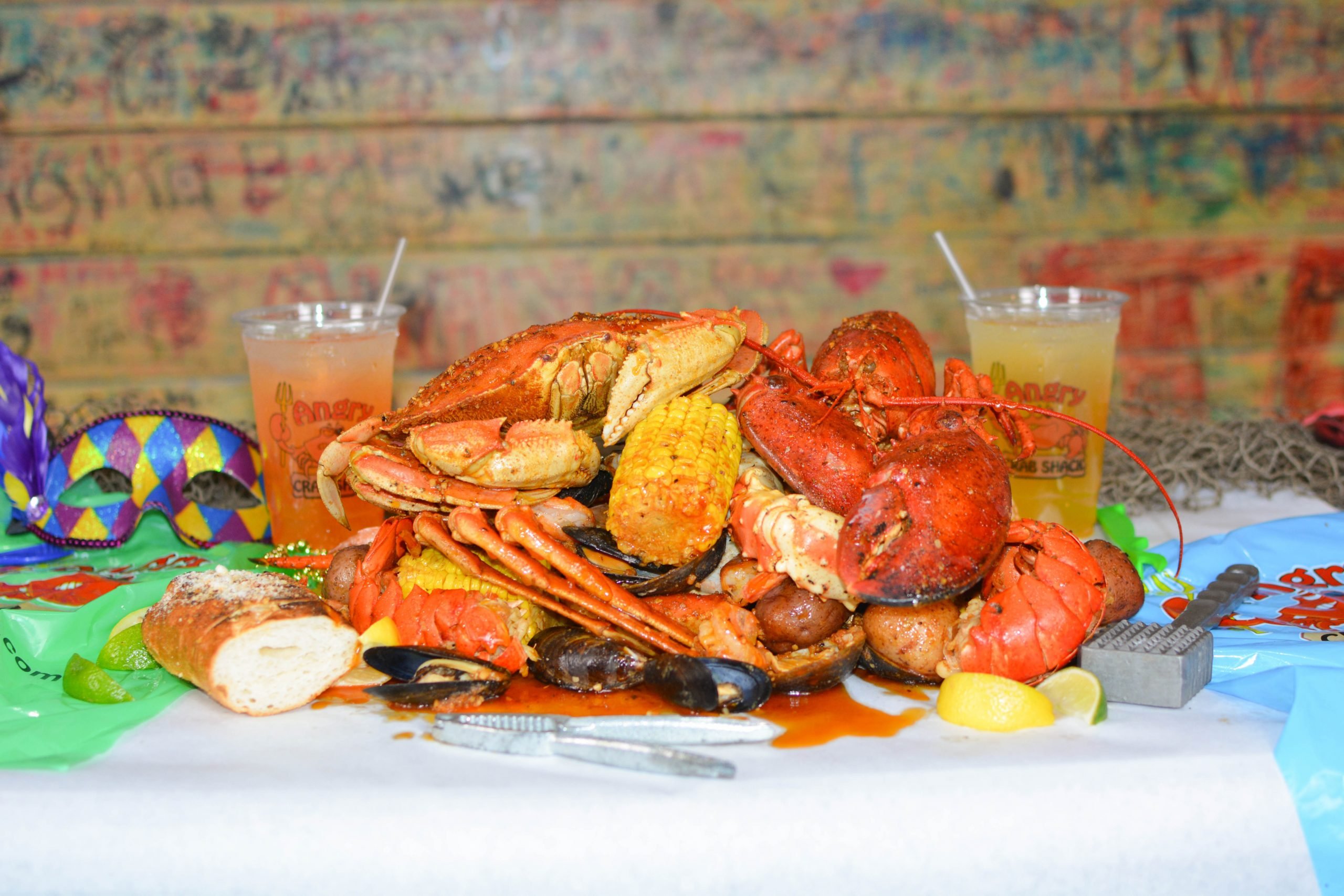 Every year in October, National Seafood Month is celebrated across the United States. This annual commemoration is the perfect opportunity to enjoy delicious wild-caught and farmed seafood dishes!
At Angry Crab Shack, we ensure there is something for every seafood lover. Whether you are craving chilled peel-and-eat shrimp or a steamy Louisiana inspired seafood boil, you'll find mouthwatering dishes that pack powerful Asian-Cajun flavors into every savory bite. National Seafood Month may only happen once a year, but at Angry Crab Shack, you'll find nothing but the best seafood year-round.
High Quality Sustainably Sourced Seafood
Angry Crab Shack is committed to promoting sea species' sustainability and longevity! We examine our producer's commitment to quality when picking seafood. Our seafood selection is sourced from the best GAA-certified producers known for raising their species free from antibiotics, hormones, and toxins. This sustainable practice helps make our mind-blowing combination of palate-pleasing spices and herbs satisfy our guests different tastes and preferences.
Celebrate National Seafood Month at Angry Crab Shack
In honor of National Seafood Month, Angry Crab Shack is proud to offer one-of-a-kind Asian-Cajun seafood delicacies. From lobster rolls and po'boys to gumbo and calamari, our seafood dishes are fresh, savory, and will keep you coming back for more.
Seafood Boils
Try our famous seafood boil, customized to your liking with our flavorful sauces and spices. We have sauces for everyone! Try our sweet and tangy sauce or our infamous trifecta mix of lemon pepper, Cajun, and garlic. Spice up any of our add-on sauces on a heat scale of 0 to 6. Roll up your sleeves and dive into flavor!
Crab Dishes
Angry Crab Shack is your perfect destination when a craving for seafood strikes. The mellow but sweet flavor of crab meat is the star of the show in boils, crab cakes, and more. Order your soft-shell crab battered, fried, and served with Cajun mayo or in a delectable po'boy. If crab is what you're craving, Angry Crab Shack is the place to eat!
Lobster Dishes
We serve lobster in all shapes, sizes, and flavors. Start off your meal with our delicious Lobster Crostini appetizer, paired with celery, green onions, and our delicious Cajun mayo. Follow that up with our Twin Lobster Rolls seasoned with our house Cajun spice, served with toasted New England rolls. If you're looking to try our amazing boils, you can order lobster as one of your options!
Shrimp Dishes
Shrimp is a fan favorite!. Here at Angry Crab Shack, there is more to shrimp dishes than butter, salt, and pepper! Enjoy our shrimp appetizers like the EZ Peel and Eat Shrimp, or get a variety with our Appetizer Sampler that includes an option of 3 fried favorites such as fried shrimp, Cajun fried pickles, hush puppies, onion rings, calamari, or jumbo wings. Try our delicious Gumbo, or add chilled, grilled, or breaded shrimp to your house salad. Dive into our authentic Southern flavors and order the Shrimp and Grits topped with trifecta sauce. Enjoy three flavorful shrimp options in any of our seafood boils.
Oyster Dishes
Across the world, oysters are known as a seafood delicacy. Whether you like your oysters charred, fried, or served cold, nothing beats an oyster appetizer at Angry Crab Shack. You can also enjoy our fried oysters on a po'boy. Breaded, battered, or drenched in butter, you can't go wrong with an Angry Crab Shack oyster dish.
Sides
What meal would be complete without a side dish? Our menu offers mouthwatering sides that pair perfectly with any seafood dish. Choose from sweet potato fries, red beans and rice, coleslaw, cornbread, potato salad, steamed rice, onion rings, and even gator nuggets.
Angry Crab Shack Locations
Your search for the perfect seafood spot is over! With popping flavor and fresh shellfish dishes, Angry Crab Shack is your perfect destination. We offer delicious seafood and savory sides at our locations in Arizona, Alabama, Nevada, Texas, Georgia, and Washington. Our hospitable and expertly trained staff assure you quality customer service.
Angry Crab Shack has multiple locations, making it easy to find one near you. Order your meal online, and we will deliver it to your doorstep within minutes. Contact us for more information.