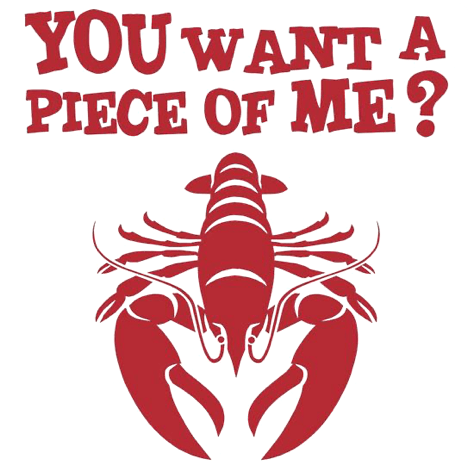 California native Ron Lou spent four years in the National Football League playing center for the Houston Oilers then the Philadelphia Eagles. After retiring from professional football, he spent the next 35 years creating five different restaurant concepts, including a breakfast eatery, a sports bar and three different Chinese restaurants. Ready for another success, Lou set out to create something unique – not just another wing, burger or pizza place.
In 2013 the culmination of Lou's efforts resulted in the opening of Angry Crab Shack. Combining bold flavors customary in Asian cuisine with his knowledge of seafood, Ron introduced seafood boil to Mesa, Arizona. A family-friendly neighborhood restaurant, Angry Crab Shack offers a vibrant, memorable dining environment and high-quality seafood at a more affordable price.
Setting his sights on the expansion of Angry Crab Shack, he made it a priority to build a family culture for his employees and an attitude of giving back. As the number of locations grew, Angry Crab Shack's commitment to the community has followed. Establishing long-term relationships with local charities and donating to those in need is at the heart of Angry Crab Shack.
Now expanding into other states seafood lovers from near and far can find their way to Angry Crab Shack to experience the broad menu, outstanding service, and genuine hospitality in a one-of-a-kind environment.
Our Passion is to Serve
Delicious Seafood
To Our Guests in a Fun,
Sometimes Loud, and Always Very
Casual Environment.
We love groups both big and small and celebrations of every kind. Guests come ready to bib up and dig into some good eatin'. Our Angry Crab family extends to our guests but starts with our employees. Our crabbin' culture is all about a fun family environment. We like to get messy and have a great time. We created this concept with the intent to grow our family, give opportunities to emerging entrepreneurs, and bring good cooking everywhere we expand.
OUR REVIEWS
With 4.5 out of 5 stars on Google, customers love Angry Crab Shack! Check out some of our best reviews:
Mark – ★★★★★
"Angry Crab Shack is amazing! The food is delicious. I especially loved the gumbo! Be prepared to get dirty. Gloves and bib provided. Atmosphere is very fun and family friendly."
Cally – ★★★★★
"My favorite crab place ever! I love that you can customize your bags, flavor & heat! Indescribably good!"