How to Make Your Seafood Boil
Posted on by admin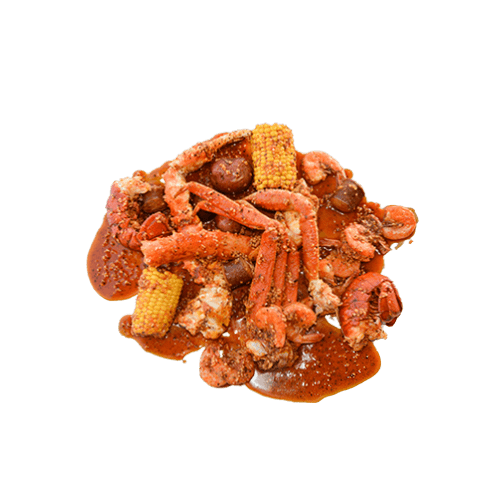 A seafood boil features a variety of seafood items that are boiled together. When cooking a seafood boil, people will typically use large pots or cauldrons; and mix the seafood with various spices and seasonings. The tradition of seafood boils originated from the southern regions of the United States and is still an essential social feature there. For most families, a low country boil is an opportunity for the family to get together and enjoy a delicious meal.
This article will explain how to make a seafood boil. As one of the top seafood restaurants in Arizona and elsewhere, we have extensive experience in seafood, including seafood boils. Our restaurant is always open to all sorts of celebrations and parties. If you are looking for the perfect meal to bring the family together and have always wanted to learn how to make seafood boil, read on further to learn more.
How to Prepare Seafood Boil
One warning regarding seafood boil is that the preparation process can be messy, so make sure you are up for it. There are many different ways of preparing seafood boil and so many ingredients that you can use.
A seafood boil is all about timing. If you boil too long, you risk overcooking the ingredients and ruining the taste. On the other hand, under-cooking will also affect the taste, so make sure the proteins are cooked to 145 degrees and your lobster and shrimp achieve a bright white and pink coloring and are no longer translucent or gray.
Best Type Of Pot
Using a large pot to harness the best out of your seafood boil flavors is advisable. Typically, most people go for a 60- to 80-quart pot. In many cases, the pot will be fitted with a strainer to capture the seafood properly. Due to the space required, many people prefer to use a propane burner and cook the seafood boil outside. However, this does not make any difference to the taste.
How To Season
There is a regional debate about how to season your seafood boil. You can choose from a broad spectrum of flavors depending on the ingredients used. Take, for example, the Cajun seafood boil. Using Cajun seasoning, you can make your seafood boil and acquire the rich, deep flavors typical of Cajun cuisine.  Traditional boils are seasoned with cayenne, paprika, dill, and black pepper.
Popular Seafood Boil Ingredients
There is a great variety in your choice of which ingredients to use. Adding other ingredients to your seafood boil creates a mix of flavors that complement each other. Unless you are a seasoned seafood boil chef, you must be careful about the choice of ingredients you use. The good thing about seafood boil is that you can start with a base of flavors, but it allows for creativity as you get more comfortable cooking your own boil. Most first-timers prefer to follow recipes that are widely available on the internet. This way, you can ensure a yummy first seafood boil experience. Many pre-packaged seasoning mixes will help you get the right flavors for your seafood boil.
Some of the more popular seafood boil additions include sweet corn, potatoes, sausages, and much more. When adding ingredients to your seafood boil, ensure that you get the order right. Typically, most recipes will guide you on what to put first and so on.
Seafood Boil Protein
The proteins are the mainstay of any seafood boil as they offer a vessel for the delicious flavor, and compliments the spices added to the boil. There are many different proteins out there that are used for seafood boils. For example, lobster seafood boils feature lobster as the main protein.
They include shrimp, crawfish, lobster, clams, and many others. One of the oft-overlooked proteins in seafood boils is eggs. These are great as they help soak up the flavors and thus add more flavor to the meal. You can boil the eggs at any point during the cooking process. Adding them towards the end helps, ensure they get all of the right flavors from other ingredients.
Seafood Boil Vegetables
Like proteins, a wide range of vegetables can be used in your seafood boil. Some more popular seafood boils are red potatoes, corn, onions, garlic, and much more. If you decide to include greens, you should be careful when boiling them, as they have a delicate structure. You might want to save them until the end to retain their healthy goodness.
If this proves to be a little too difficult, you could consider having the veggies as a side serving or even as a salad. This is also true when ordering your seafood boil bag from Angry Crab Shack. We always ensure that you can add fresh vegetables to your boil bag or as a healthy side.
One of the reasons why seafood boil has been a popular American cuisine for generations is its versatility. By simply mixing ingredients, you can create a meal that your entire family will love. This is especially true if you are prepared to get a little messy.
Let Angry Crab Shack Handle the Boil
Let us face it, making a seafood boil is not easy. Given that your seafood boil is part of a party or family event making so much food for so many people can be exhausting. However, help is near. At Angry Crab Shack, we take the mess and the hard work out of making your seafood boil. Our expert chefs have years of experience and can deliver the perfect seafood boil for you. They can even offer ideas and suggestions to help enrich your vision of the seafood boil party. Visit our website today and place and select your perfect seafood boil. We have multiple locations.