Frequently-Asked Questions About Eating Crab
Posted on by admin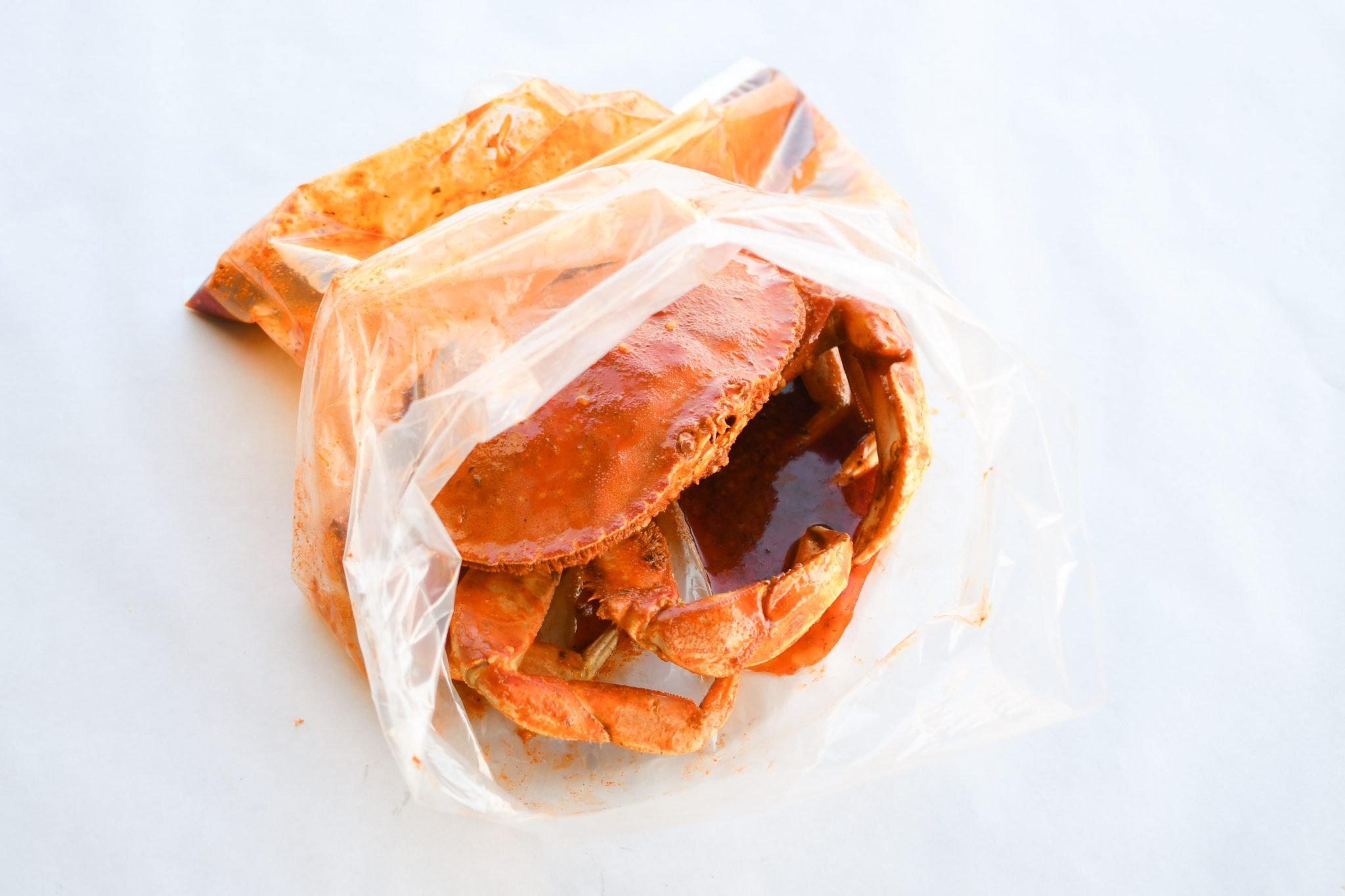 Angry Crab Shack is your go-to source for all things seafood, and we're proud to be the experts in everything from fantastic flavor to top-notch quality when it comes to crab. These stars of the sea are known for their subtly sweet and tender meat and are featured in many of the most popular dishes from our Asian-Cajun seafood menu. Yummy!
Want to know more about crabs? Yeah you do! These FAQs compiled by our resident crab experts serve up plenty of interesting facts and answers about this classic seafood dish. Dive in to learn everything you need to know about crabs!
What are the best kinds of crab to eat?
For a sublime seafood dining experience, there are a handful of crab varieties to add to your plate. Not every type of crab is edible, but luckily, Angry Crab Shack doesn't waste any time with those guys. At our restaurants, we've selected our favorite crab varieties, Snow, King, and Dungeness, to incorporate into a diverse range of dishes:
King Crab
King Crab is one of the best-known crabs, particularly for those who enjoy treating themselves to a meal of crab legs. Hailing from Alaska, these crabs have bright white meat that's delicious and perfectly tender.
Dungeness Crab
Dungeness Crab is found all along the West Coast of the U.S, and people usually enjoy eating the entire crab. One crab can serve one or two people, depending on how big your appetite is. Flaky and brilliantly flavorful, Dungeness Crab is always a first-rate choice.
Snow Crab
Snow Crab is another go-to favorite for crab enthusiasts and can be found in both the North Pacific and North Atlantic Oceans. They're easy to eat, making them a solid option for anyone who's new to eating crab.
What's the best way to eat crab?
This is one of the few crab FAQs that doesn't have a definitive answer – because there are so many incredible ways to enjoy crab! It's impossible to pick just one favorite, but here are a few of the Angry Crab Shack dishes that have earned their fair share of fans over the years:
Angry Po'Boy with Soft Shell Crab
Cajun Crab Boil (choose from Snow Crab, King Crab, and Dungeness Crab)
Deep-Fried Dungeness Crab Angry Basket
If you can't decide which crab dish to try first, our knowledgeable servers will be happy to make a recommendation.
Is crab good for you?
Here at Angry Crab Shack, we believe that any delicious dish that brings you joy is good for you in its own way – but when it comes to crab, you can enjoy some health perks as well!
Crab contains a generous helping of nutrients, including vitamins, minerals, and fatty acids. As a result, it can help boost your mental function, protect bone health, strengthen your immunity, and kick inflammation to the curb. Since it's high in Omega-3 fatty acids, crab helps balance healthy cholesterol levels. Finally, crab's low-fat content is ideal for anyone who wants a satisfying meal that's as healthy as it is enjoyable.
How is imitation crab different from real crab?
You might have seen imitation crab for sale at your local grocery store, but you should know that it's far from the real thing. While you might enjoy imitation crab in your salad or sushi from time to time, it simply can't measure up to the real-deal crab we're serving at Angry Crab Shack. Usually made of a white fish known as pollock, imitation crab doesn't actually contain any crab.
If you truly want to experience the famous flavor of crab, skip the faux version and stick with Angry Crab Shack instead! Not only is our top-quality crab far more delicious, but it's also packed with more nutrients too.
Join the Leagues of Crab Enthusiasts at Angry Crab Shack
Whether you're a longtime loyalist to crab or have never tried this seafood classic, there's no better place to experience this beloved dish than Angry Crab Shack. For decades, we've been serving up a delicious variety of dishes starring crab and other seafood staples – after all, we love crab so much, we named our restaurants after it!
Here, we put our signature Cajun spin on every dish, dialing up the flavor and fun for the ultimate dining experience. The casual-cool environment, friendly staff, and diverse menu make Angry Crab Shack the perfect hangout spot for your family, whether you're celebrating something special or just stopping by for a weekend lunch. Angry Crab Shack has seafood restaurants in Arizona and Nevada, with future locations planned to debut in the near future. Our crab-loving family is always growing – and we'd love for you to join us for a tasty good time.
Make your first (or fiftieth!) experience with crab one you'll never forget by visiting your nearest Angry Crab Shack today!

CONTACT US


ORDER ONLINE